Coffee table styling is a staple design topic that puzzles many but for those who get it right, helps to create a finished feel in any living room. I have compiled a couple steps I keep in mind when finding that perfect balance between functional and aesthetically pleasing for my coffee table decorating projects.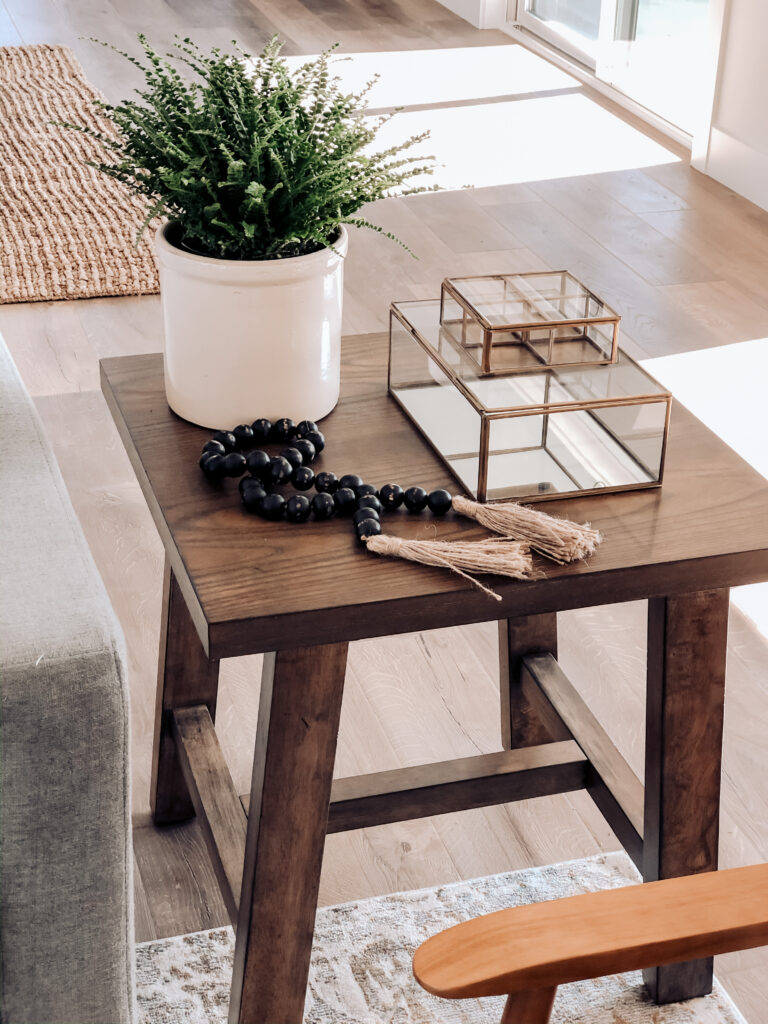 Create a Foundation with a Tray
Trays are the perfect base to house both the decorative and useful items that need to reside on your coffee table. They give the chaos a place to live and somehow make it look intentional in the process. Remember to keep in mind that by using a tray material that differs from the coffee table material, you can create even more interest.
Books are a MUST
I have a list of my favorite coffee table books and they are a staple on any coffee table I decorate. Not only are good books gorgeous and help to tie in your colors, but they are also a great conversation starter for guests who gather in your home. Books also serve as an anchor piece for the décor and accessories you layer on top.
Add a Candle with your Favorite Scent
For me, lit candles always create a calming, relaxing atmosphere in a room. Fortunately, they also come in an array of scents and colors so regardless of your room's color scheme, you can find one that works.
Don't Ditch the Decorative Objects
Some skip this step as decorative objects usually don't have a ton of meaning or purpose, and others fear they just add clutter. However, I disagree! What better way to add interest than a completely unique, funky decorative object. Try an abstract sculpture, a small game, drink coasters or a box to offer height and even some functional storage for remotes!
Finish it off with some Greenery
Greenery is the perfect way to finish off the look you are trying to achieve. I always say that greenery softens any space. A well placed plant may not steal the show but it will help the rest of the purposefully placed items shine.
Step back, observe and ENJOY!
And don't be afraid to rearrange depending on the day, the current season or your mood.