Okay first and foremost — VELVET! It is EVERYWHERE.  A material that has been synonymous with luxury is now becoming mainstream. And honestly I am not mad about it. These days, you can walk into practically any home furniture store and will be overwhelmed with the amount of velvet used for several different purposes and in many different colors.
Whether you are looking for trendy pillows, chairs, couches, or drapes, velvet can be and IS CURRENTLY being used every which way. This fabric is fabulous for so many reasons — it is soft to touch, beyond comfortable and somehow manages to be stylish at the same time. 
A clever and on trend way to add interest in sitting areas is with the coffee tables. There has been a push towards using two ottomans or tables instead of the historic solo table. This can be a cost effective way to add texture, color or movement into a living room.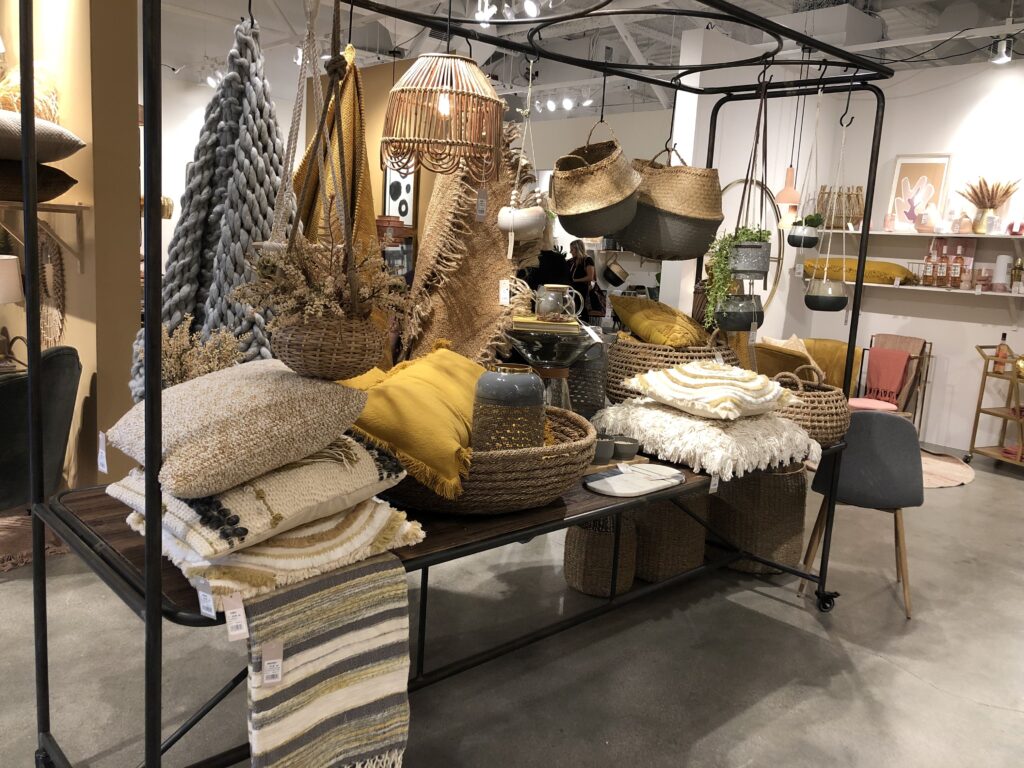 Mustard yellow has really made a name for itself in 2019. This warm shade is sunny and classy at the same time. It helps your rooms to feel brighter and offers an expensive looking pop to any space. The darker yellow hue is everywhere in the form of paint, furniture, decorative pieces, throw pillows, books and more. 
Be adventurous and revamp your living room or dining room by adding a mustard yellow couch, accent chair and even all dining room chairs. They can also be placed solely at the head of the table if you are nervous about them taking over.  The oversized throw blankets  below is perfect for adding this trendy to color into your home but refraining from spending too much money on a color you are afraid may not be popular forever.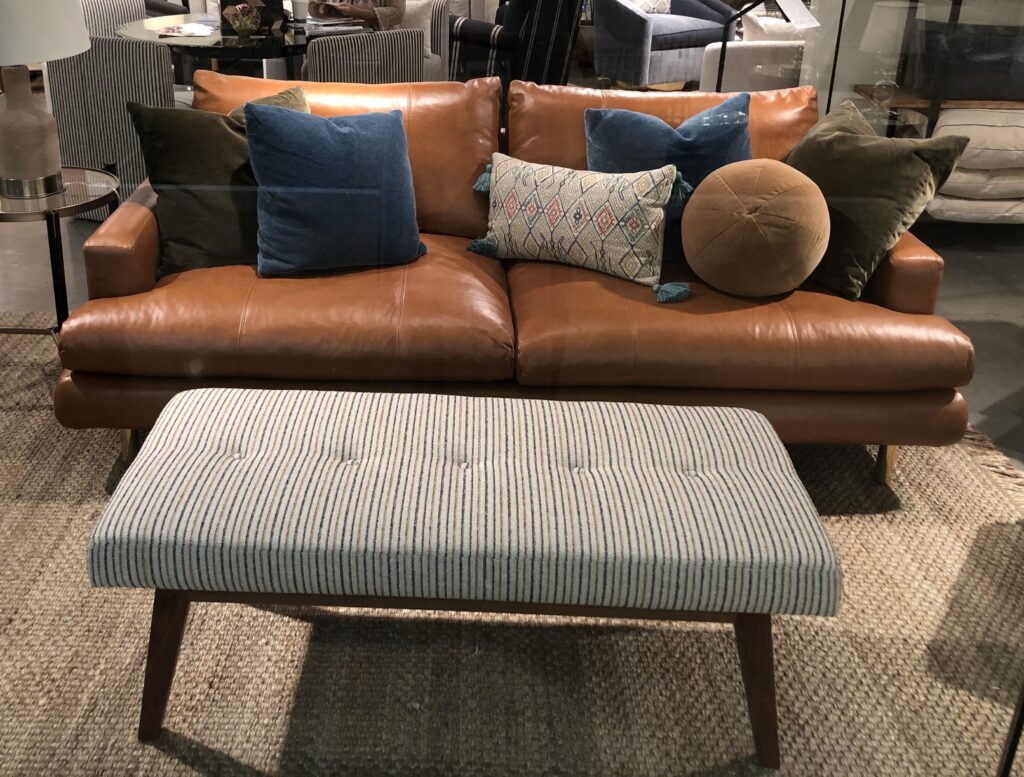 Move on over accent wall because here comes the bold colored couch. There are plenty of different ways to add color a living room but people are beginning to lean more towards bright furniture hues as opposed to paint in order to alter the ambiance of a room. Color is IN. Goodbye boring beige and grey because here comes green, blue, pink and yellow.